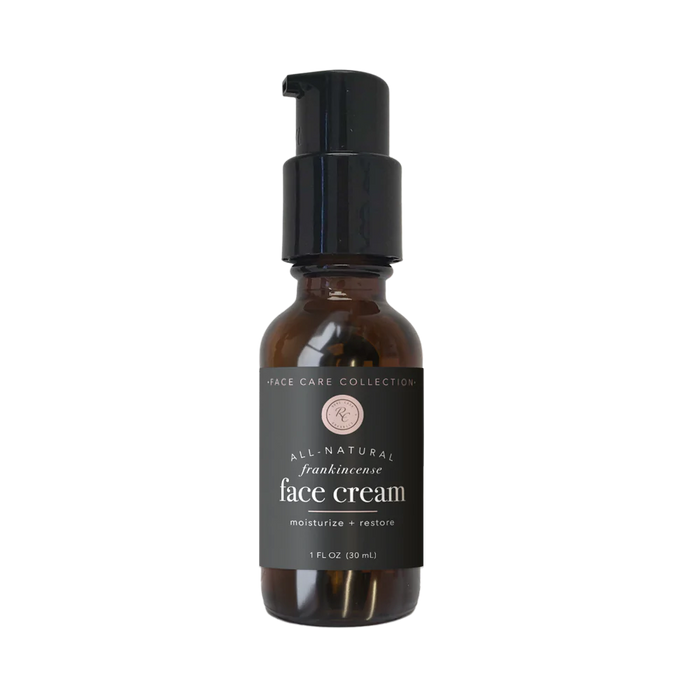 Face Cream Frankincense 2 oz
Want a great face moisturizer without false fragrances and toxic chemicals? We have two fabulous options for you: frankincense and frankincense with bakuchiol.

FRANKINCENSE FACE CREAM
Your dry skin will love the hydrating effects of this buttery cream and the regenerative power of frankincense essential oil in our original blend.
TO USE: Apply a small amount to the face and neck to moisturize. 
INGREDIENTS: ORGANIC RAW & UNREFINED COCONUT OIL, RAW SHEA BUTTER, ORGANIC VITAMIN E OIL, 100% PURE THERAPEUTIC GRADE ESSENTIAL OIL: FRANKINCENSE.