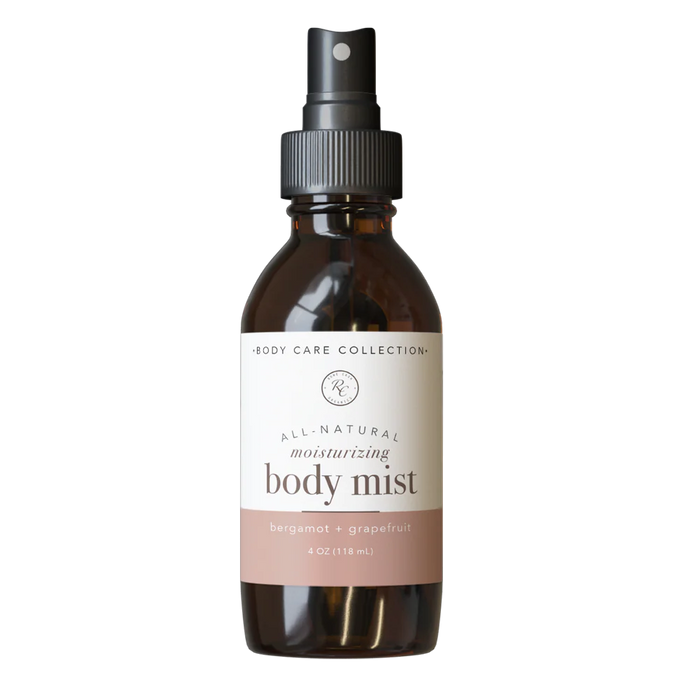 Body Mist Bergmot + Grapefruit 4 oz
While most of us love our body butters, creams, and lotions, sometimes we need something a little lighter.
This quick moisturizing mist is fast absorbing and yet still highly effective at keeping your dry skin nourished and healthy.
TO USE: Shake well. Spray on body and massage into skin.
Bergmot + Grapefruit
INGREDIENTS:
DISTILLED WATER, PURE ROSE WATER, ORGANIC GRAPESEED OIL, ORGANIC SWEET ALMOND OIL, ORGANIC JOJOBA OIL, ORGANIC VITAMIN E OIL, ORGANIC VEGETABLE GLYCERIN, COLLOIDAL SILVER, 100% PURE THERAPEUTIC GRADE ESSENTIAL OILS: BERGAMOT, GRAPEFRUIT, FRANKINCENSE.