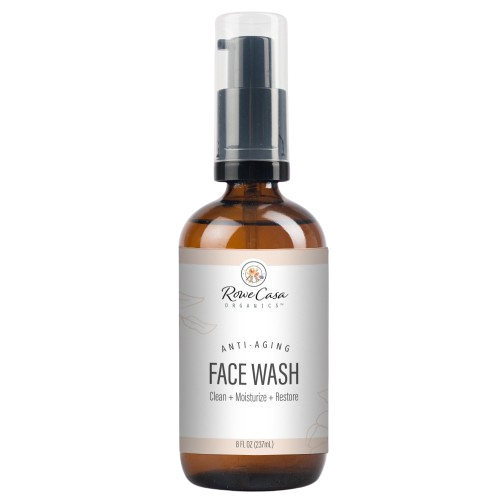 Anti-Aging Face Wash 8 oz
As we age, our skin tends to dry out. This soothing face wash can help lock in your natural moisture and protect against free radicals, allowing your skin to bounce back and show fewer signs of aging.

TO USE: Shake well. Lather 1–2 pumps into your hands, apply to face and neck, and rinse with warm water. 

INGREDIENTS: DISTILLED WATER, UNSCENTED CASTILE SOAP, ORGANIC JOJOBA OIL, ORGANIC SWEET ALMOND OIL, ORGANIC VITAMIN E OIL, ORGANIC CALENDULA OIL, ORGANIC GRAPESEED OIL, ORGANIC AVOCADO OIL, 100% PURE THERAPEUTIC GRADE ESSENTIAL OILS: YLANG YLANG, GERANIUM, FRANKINCENSE, SANDALWOOD, CHAMOMILE, LAVENDER.