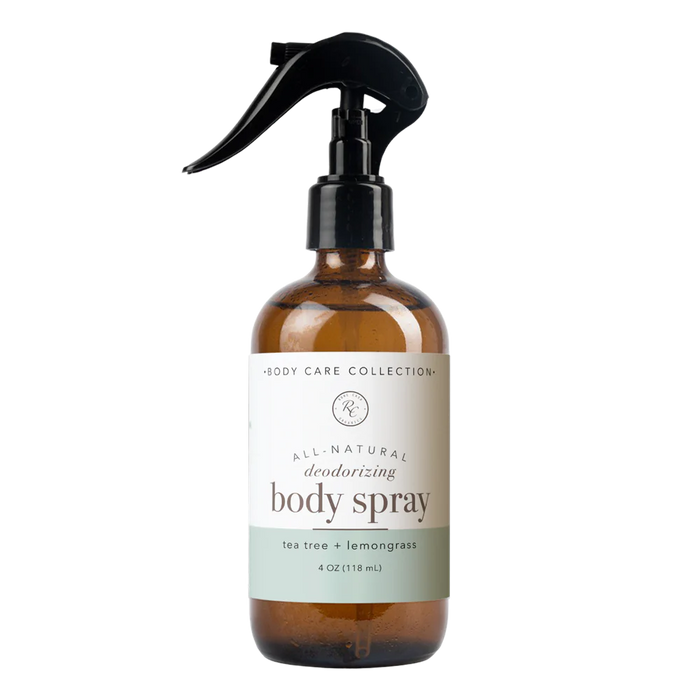 Deodorizing Body Spray 4 oz
With 16 powerful ingredients, our mission in creating this unique deodorizing spray was to safely neutralize odor by eliminating bad bacteria and keep you smelling fresh.

Whether you use this as your daily defense, or if you're looking to freshen up mid-afternoon this specially formulated spray could be for you! Works great on any and all stinky body parts!
TO USE: Shake well. Spray as needed on armpits, feet, or any body area to control odor.​ *Bonus: try it on your stinky shoes, diaper pail or trash can too! This body spray works great on more than just the body!


INGREDIENTS:
 

DISTILLED WATER, WITCH HAZEL, MAGNESIUM OIL, COLLOIDAL SILVER, 100% PURE THERAPEUTIC GRADE ESSENTIAL OILS: CITRONELLA, ROSEMARY, LAVANDIN, MYRTLE, CYPRESS, TEA TREE, PEPPERMINT, FRANKINCENSE, YLANG YLANG, LIME, LEMON, ORANGE, LEMONGRASS.