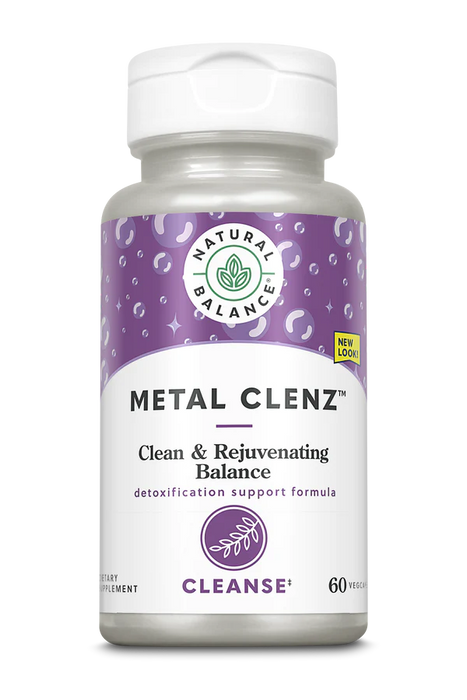 Natural Balance Metal & Toxin Clenz
Save

$0.00
Save

$-23.30
Original Rental price
$23.30
-
Original Rental price
$23.30
Clean Up and Clean Out
Your body is constantly working to purify itself; Metal & Toxin Clenz simply supports that natural effort so you don't have to worry about what contaminants you might be carrying internally. With a comprehensive nutritive formula, Metal & Toxin Clenz gives your body the support you need to feel clean and healthy, from the inside out.
Oust Impurities: 

 

Everything from the air we breathe to the food we eat and the water we drink may contain impurities. Metal & Toxin

 

Clenz

 

helps your body

 

with normal cleansing processes to

 

stay pure. 
Feel Lighter: 

 

Nothing weighs you down quite like worrying about your health. When you support your body's natural cleansing efforts, you'll simply feel lighter—mentally and literally. 

Cleansing & Detoxification: 

 

Metal & Toxin

 

Clenz

 

combines the power of fiber with the detoxifying abilities of liver-supporting ingredients

 

to help with cleansing from every angle.