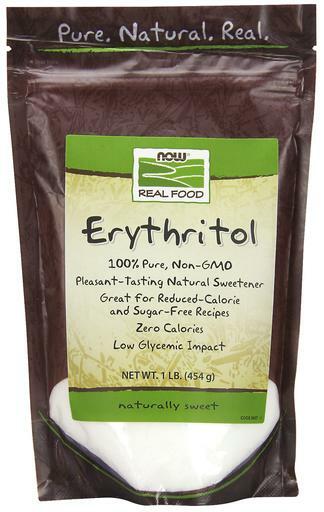 NOW Erythritol, 1 lb.
Sold out
Original Rental price
$6.40
-
Original Rental price
$6.40
Erythritol is a naturally-occurring sugar alcohol derived from a corn source and is naturally found in small amounts in various plants, fruits and fungi, including mushrooms. It contains virtually no calories (95% less calories than table sugar), has a low glycemic impact, and doesn't contribute to tooth decay. Basically all the bad things about sugar are absent in Erythritol, yet it tastes just like sugar and is about 70% as sweet.
Pure, Non-GMO
Pleasant-Tasting Natural Sweetener
Great for Reduced-Calorie and Sugar-Free Recipes
Zero Calories
Low Glycemic Impact

Naturally Sweet
Suggested Usage: NOW Real Food™ Erythritol has a clean, sweet taste and is the perfect natural substitute for sugar in many applications. There's really no need to use refined table sugar ever again.
Other Ingredients: Pure Erythritol Crystalline Powder (Non-GMO).