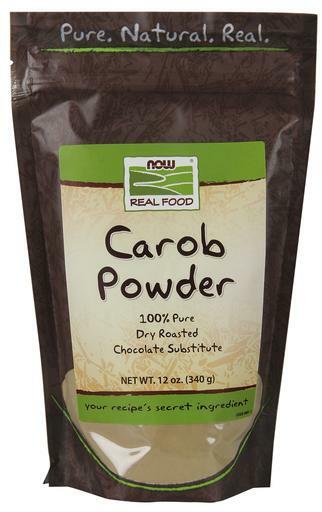 NOW Foods - Carob Powder Dry Roasted, 12 oz.
Sold out
Original Rental price
$5.60
-
Original Rental price
$5.60
NOW Real Food® Carob Powder is a flavorful and versatile substitute for chocolate. Use in place of cocoa powder in your favorite recipes for delicious natural chocolate flavor without the fat, caffeine or theobromine found in chocolate. Carob isn't as rich as chocolate but it's actually sweeter. When cooking with Carob substitute 1.5 to 2 parts Carob Powder for every 1 part cocoa powder called for in a recipe. Due to Carob Powder's sweetness you may need to decrease the amount of sugar used.
Pure
Dry Roasted
Chocolate Substitute
Your Recipe's Secret Ingredient