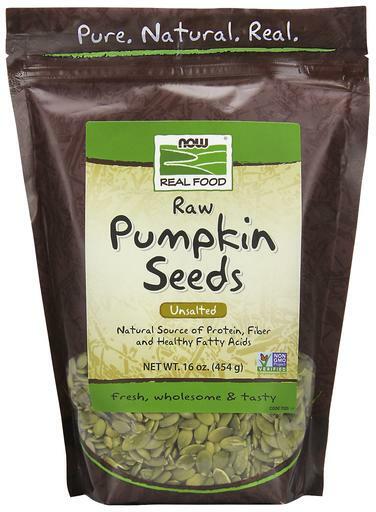 NOW Raw Pumpkin Seeds, 1lb
Sold out
Original Rental price
$6.40
-
Original Rental price
$6.40
There are a lot more to pumpkins than just pies and jack-o-lanterns. The flat little seeds (called pepitas in Spanish) are a good natural source of protein and fiber.
Whatever name you call them, NOW Real Food® Pumpkin Seeds are a tasty and crunchy treat, whether they're eaten raw or roasted and salted.
Raw, Unsalted
Natural Source of Protein, Fiber and Healthy Fatty Acids
Fresh, Wholesome & Tasty
Ingredients:  Raw Pumpkin Seeds (Non-GMO).
Fresher ingredients simply taste better, which is why this product is packaged using NOW Fresh Fill Technology to maximize flavor and freshness.
Vegetarian/Vegan Product.
Refrigeration recommended after opening.