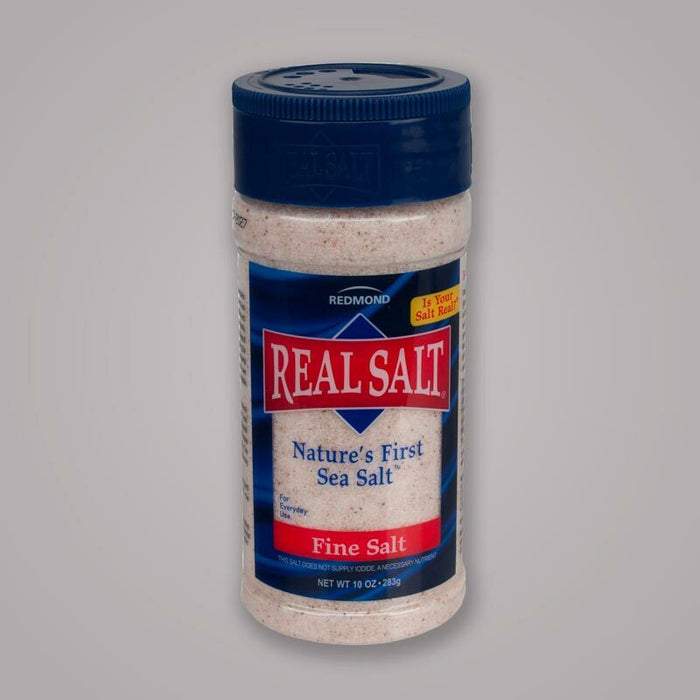 Redmond RealSalt - Nature's First Sea Salt Kosher Shaker, 10 oz
Sold out
Original Rental price
$6.80
-
Original Rental price
$6.80
Redmond Trading Co 10 oz (283 g). Retail $5.09
Nature's First Sea Salt™ Kosher salt. Real Salt's coarser, larger-grain, flavor-enhancing kosher salt, ideal for chefs. Real Salt means - well, real, authentic salt. A quick glance at the ingredients label on most salts might surprise you. Many salts contain anti-caking agents and even dextrose (sugar). Others have been heat processed and stripped of their natural trace minerals. Real Salt brand, on the other hand, is unrefined and full of natural minerals and flavor - the way salt was meant to be savored. Gluten free.
For culinary use. Not a dietary source of iodine.
Ingredients
100% real salt
These statements have not been evaluated by the Food and Drug Administration. This product is not intended to diagnose, treat, cure, or prevent any disease.