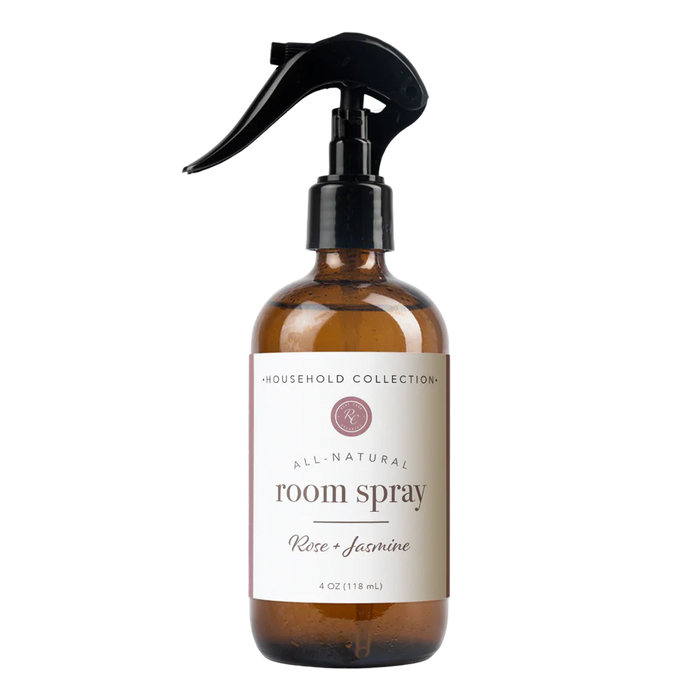 ROOM SPRAY ROSE + JASMINE 4 OZ
Getting rid of false fragrances but still want your house to smell good? Then you will love these all-natural room sprays.
TO USE: Shake well. Spray liberally in room, car, or anywhere as needed.
ROSE + JASMINE 
INGREDIENTS: DISTILLED WATER & 100% PURE THERAPEUTIC GRADE ESSENTIAL OILS: BERGAMOT, LEMON, TANGERINE, YLANG YLANG, CORIANDER, PALMAROSA, GERANIUM, JASMINE, ROMAN CHAMOMILE, ROSE.