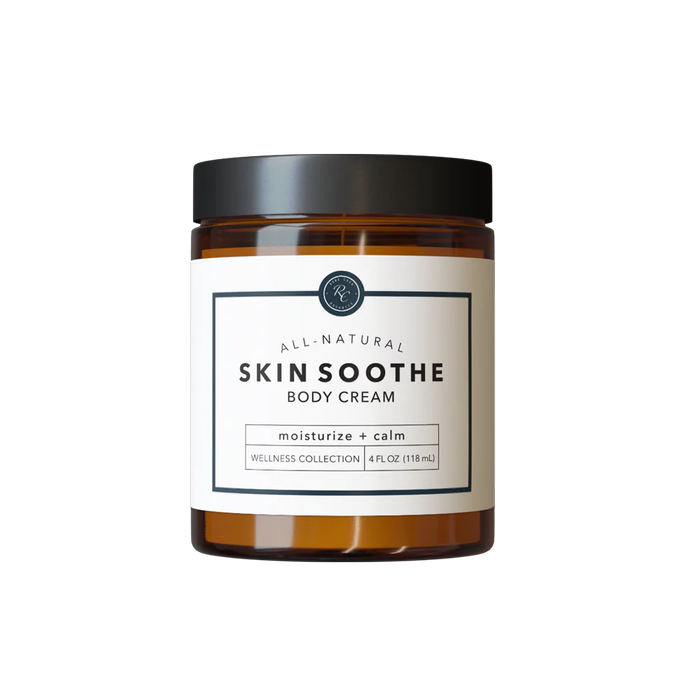 Skin Soothe Body Cream
If you are one of the 32 million Americans enduring flareups or ongoing periods of itchy, dry, and inflamed skin across the body, then you may benefit from the powerful effects of our all-natural Skin Soothe Body Cream. Perfect for eczema-prone or sensitive skin of all types!

TO USE: Apply daily to inflamed areas as needed.


INGREDIENTS:
 

ORGANIC RAW & UNREFINED COCONUT OIL, RAW SHEA BUTTER 100% PURE THERAPEUTIC GRADE ESSENTIAL OILS: FRANKINCENSE, LAVENDER, CEDARWOOD, GERANIUM, PATCHOULI.