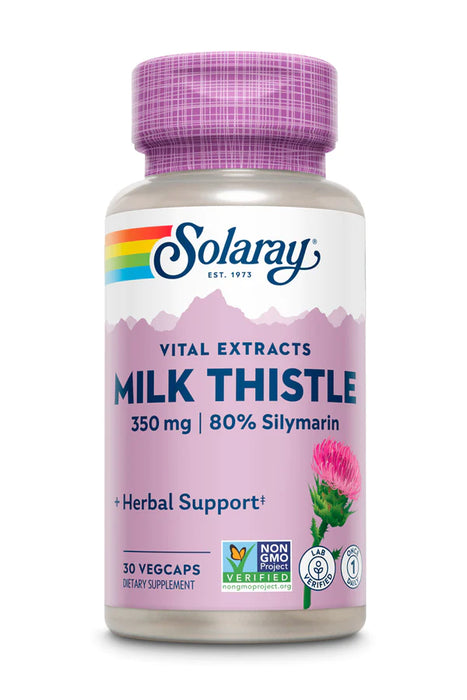 Solaray Milk Thistle One Daily 60cap
Save

$0.00
Save

$-19.00
Original Rental price
$19.00
-
Original Rental price
$19.00
Solaray® One Daily Guaranteed Potency Herbs deliver the ultimate in convenience; the once daily dosage makes herbal supplementation simple. Milk thistle is considered by many to be one of the best liver tonics in the world. The liver is the body's largest filtration system and it works harder than nearly every organ, removing waste, toxins and generally just cleaning up. It impacts every major system and also helps your body process nutrients absorbed through the digestive tract.

Taking care of this mighty organ is one of the best things you'll ever do for your health.. The seed extract from this sun-grown, flowering herb, may help support the liver's own self-cleansing mechanism and is a hardworking antioxidant that may help your body protect itself from damaging free radicals.

Committed to staying on the leading edge of powerful supplementation, Solaray helps you shine with Milk Thistle Extract. Providing 350mg of seed extract, this concentrated formula contains 80% silymarin, the key compound found in milk thistle, and is lab tested for purity and potency, so you know you'e getting the very best.